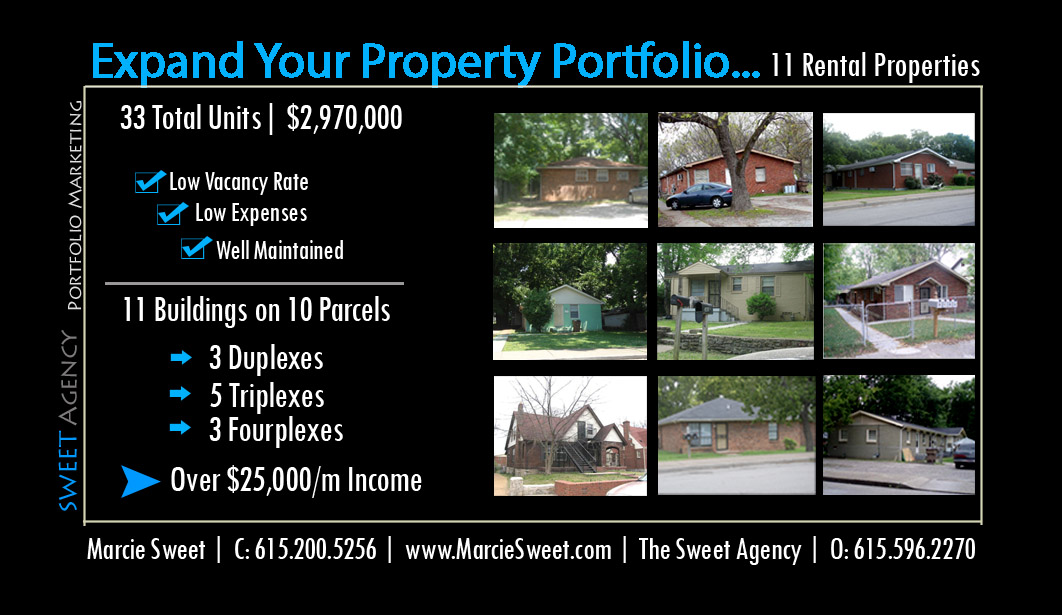 Investment Opportunity: North Nashville area – Experienced investors add 11 properties, with a total of 33 units, to your expanding portfolio. Turnkey operation, low vacancy rate, well maintained – no deferred maintenance, close to Universities, Restaurants, and Easy Access to major interstates.

Total of 11 building's on 10 separate parcels with a total of 33 units producing rental income. 3 Duplexes, 5 Triplexes (1 Parcel has 2 Triplexes – 6 units) and 3 Quad's.
**Assets being sold as a package together.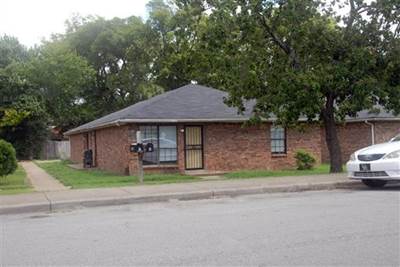 $180,000
(New Listing)

1412 23Rd Ave N, Nashville TN 37208
2 Units, 2277 SqFt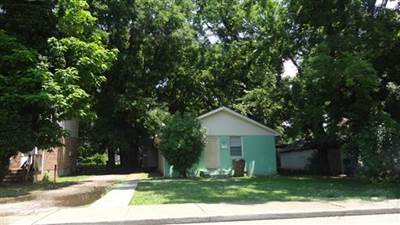 $270,000
(New Listing)

1724 17Th Ave N, Nashville TN 37208
3 Units, 2095 SqFt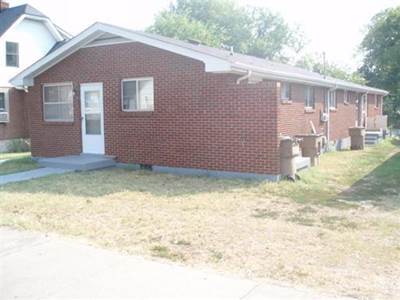 $270,000
(New Listing)

1416 23rd Ave N, Nashville TN 37208
3 Units, 2095 SqFt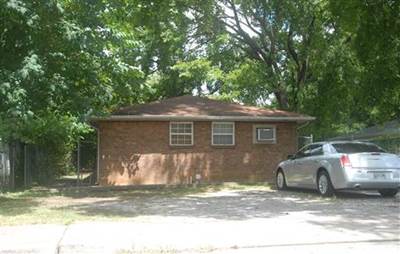 $270,000
(New Listing)

1526 12Th Ave N, Nashville TN 37208
3 Units, 2095 SqFt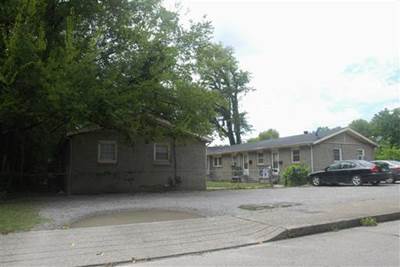 $540,000
(New Listing)

1735 16th Ave N, Nashville TN 37208
6 Units, 3970 SqFt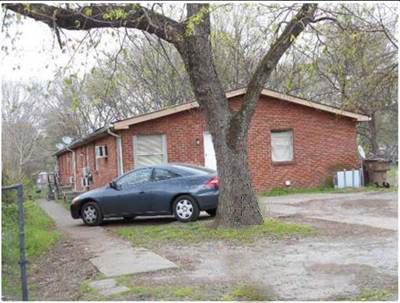 $360,000
(New Listing)

1614 17Th Ave N, Nashville TN 37208
4 Units, 2929 SqFt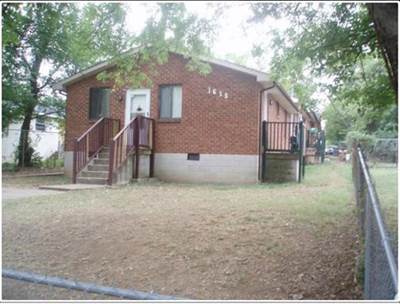 $360,000
(New Listing)

1615 17Th Ave N, Nashville TN 37208
4 Units, 2795 SqFt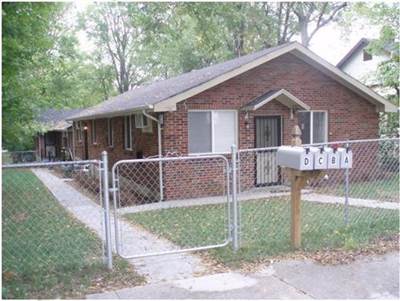 $360,000 (New Listing)
1623 11Th Ave N, Nashville TN 37208
4 Units, 2795 SqFt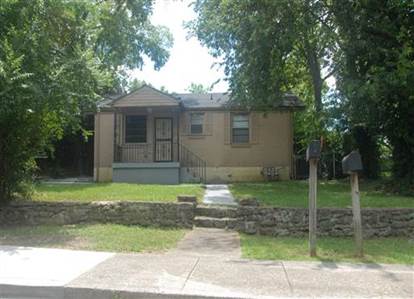 $180,000 (New Listing)
2415 Booker Street, Nashville TN 37208
2 Units, 1320 SqFt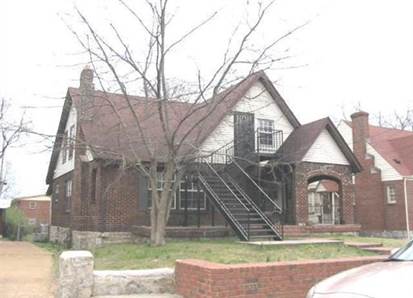 $180,000(New Listing)
2710 Meharry Blvd, Nashville TN 37208
2 Units, 2678 SqFt




JUST ADDED - 22 UNITS - CREEKWOOD ESTATES
Click here for more info